VitalSource offers a multidisciplinary selection of eBooks.
Most VitalSource titles are used as prescribed or recommended textbooks for Murdoch units. Due to their high demand, publishers impose limits on the number of users who can access each eBook at a time.
The link to each eBook takes you to the VitalSource landing page, available loan time is displayed on each eBook cover. Click the Borrow button to create a loan.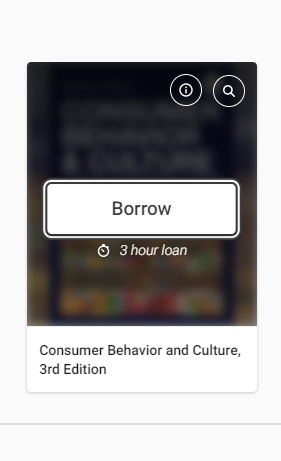 Number of copies is shown on the next screen. If a copy is available for loan, a green available icon will display above the number of available copies. If all copies are on loan, check back later.
Borrowed eBooks appear in your Library through the pop up or Library tab
Once you have finished reading, return the eBook so that others can access it. The eBook will automatically return itself after the loan time has elapsed.