Up to 100 pages of an eBook can be saved for printing or emailing per user as a PDF file from within the eBook Full Text viewer.
Note: The number of pages may vary depending on individual publisher-specified limits.
Some publishers set more restrictive limits for copying and printing. The limits can be viewed on the book detail page. Some books are Read Online only and no copying or downloading is available due to publisher restrictions.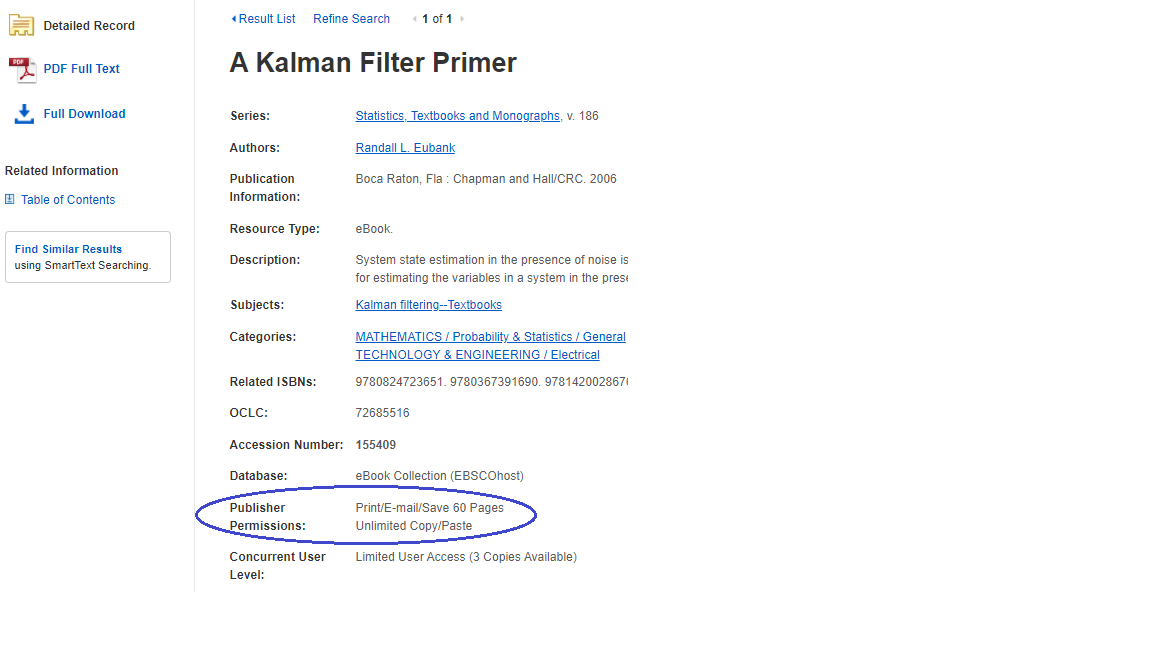 To print, use the "Save Pages" icon in the 'Read Online' view
The Save Pages to PDF menu is displayed. Choose to save the current page or a selection of pages up to to the limit.